Works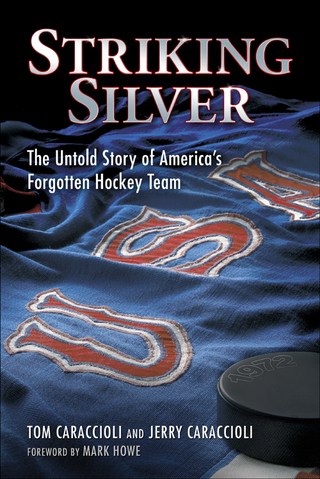 FOREWORD
By Mark Howe

There are three mementos that I proudly display in my office: a painting of my father, Gordie Howe—the greatest father and hockey player of all-time; a picture of my brother Marty, my father and I as we lined up for a face-off while playing together as members of the Houston Aeros of the WHA; and the silver medal that I earned as a member of the 1972 United States Olympic Hockey Team.

Reflecting back to when I was just 16-years-old and given an opportunity to represent my country in the Olympic Winter Games in Sapporo, Japan—it was a dream come true.

To watch, learn, and play alongside such gifted players as Henry Boucha and Tim Sheehy. …

To witness the spectacular goaltending of Mike "Lefty" Curran. …

To learn from the leadership displayed by Huffer Christiansen and so many others. …

And of course, the guidance provided to me by my roommates—Robbie Ftorek, Dick McGlynn and Stu Irving—stays with me today after playing 22 years of professional hockey.

Some of the players from this team were able to go on to distinguished professional careers in the WHA and NHL. Others retired soon after and became teachers, lawyers, coaches, and businessmen.

Being 16 years of age and playing ice hockey in the Olympics—and being the son of Gordie Howe—may have brought a lot of attention my way, but I was only a small cog in the wheel. We played halfway around the world, and this team's success has not been recognized or celebrated until now—34 years later.

Striking Silver: The Untold Story of America's Forgotten Team is a book about the players and coach who came together as one and took home the silver—a team that wasn't supposed to win a game, let alone win a medal. The story of this team, and the individuals that represented the United States in Sapporo, is the story told within these pages.

And it is a vital part of USA hockey history.

Finally, I would be remiss not to thank my terminally ill mother—and to all the hockey mothers for their love and dedication. Without them, none of us would have had the opportunity to play the great game of hockey that we all love so much.

(Sports Publishing, LLC, Feb. 2006)
Regional bestseller in Central New York.